Born in Canada. Raised in the U.S.
Today, Gildan is one of the world's leading manufacturers of apparel, socks and legwear, with more than three decades of developing a large-scale manufacturing base and specialized skill set. A market leader with a relentless dedication to quality, reliability, comfort, and durability. Our expertise in crafting basic apparel is unparalleled, making us the essential partner for the world's designers and decorators. With our high-quality blank canvases, we provide an indispensable tool for self-expression and definition, allowing you to create unique and personalized pieces that reflect your individuality. Trust Gildan for the blank apparel that goes beyond expectations.



Gildan® Softstyle® T-shirts
Gildan® Heavy Cotton™
Gildan® Ultra Cotton®
Gildan® Softsyle® Fleece
Gildan® Heavy Blend™
Gildan® Softstyle® T-shirts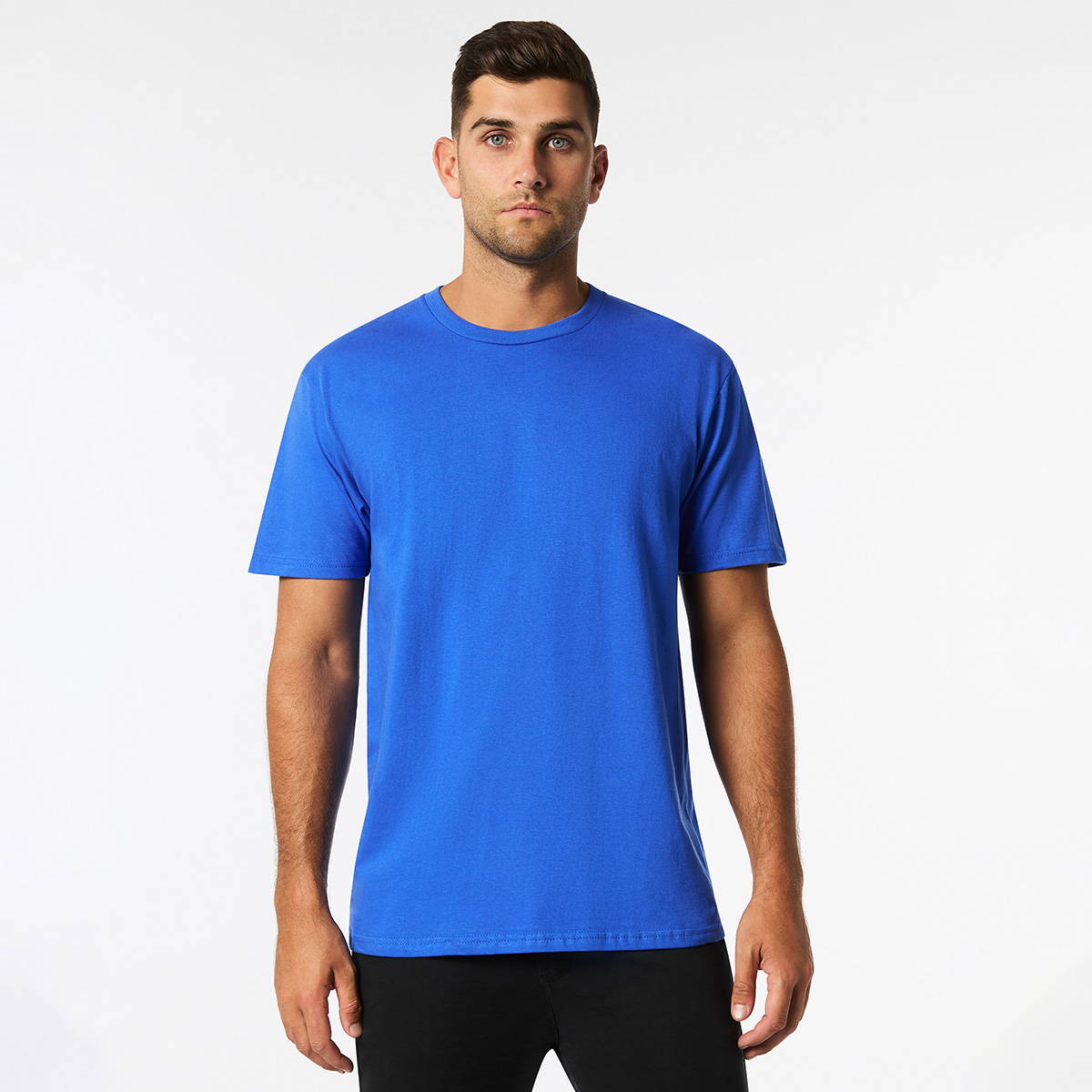 Super-soft ring spun comfort with just the right fit and feel. This ring spun preshrunk cotton jersey is knit exclusively of deluxe soft style yarns resulting in a lightweight 153g/m² and mid-weight 183g/m², highly uniform fabric that makes a smooth, excellent canvas for direct-to-garment and screen printing projects.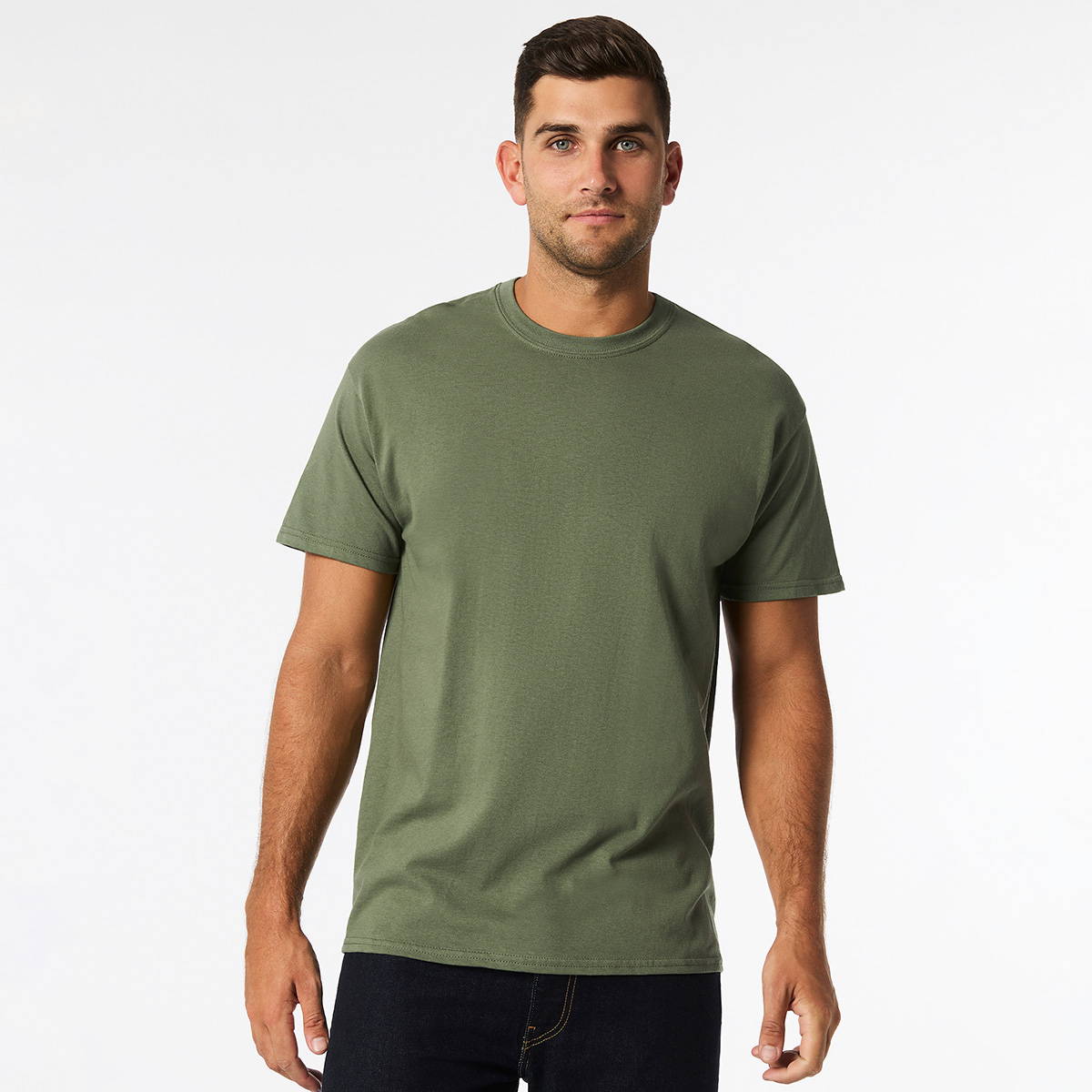 The Gildan® Heavy Cotton™ family of t-shirts offers a size, silhouette and shade to suit everyone. It's no wonder this stand-out collection features our most popular T-Shirt, the 5000 Gildan® Heavy Cotton Adult Tee. Crafted from a durable yet mid-weight 180 g/m², 100% U.S cotton knit, these tees feature neck and shoulder taping for added comfort and double needle sleeve and bottom hems for extra durability. It's classic fit and fabric makes an excellent canvas for all decorating techniques.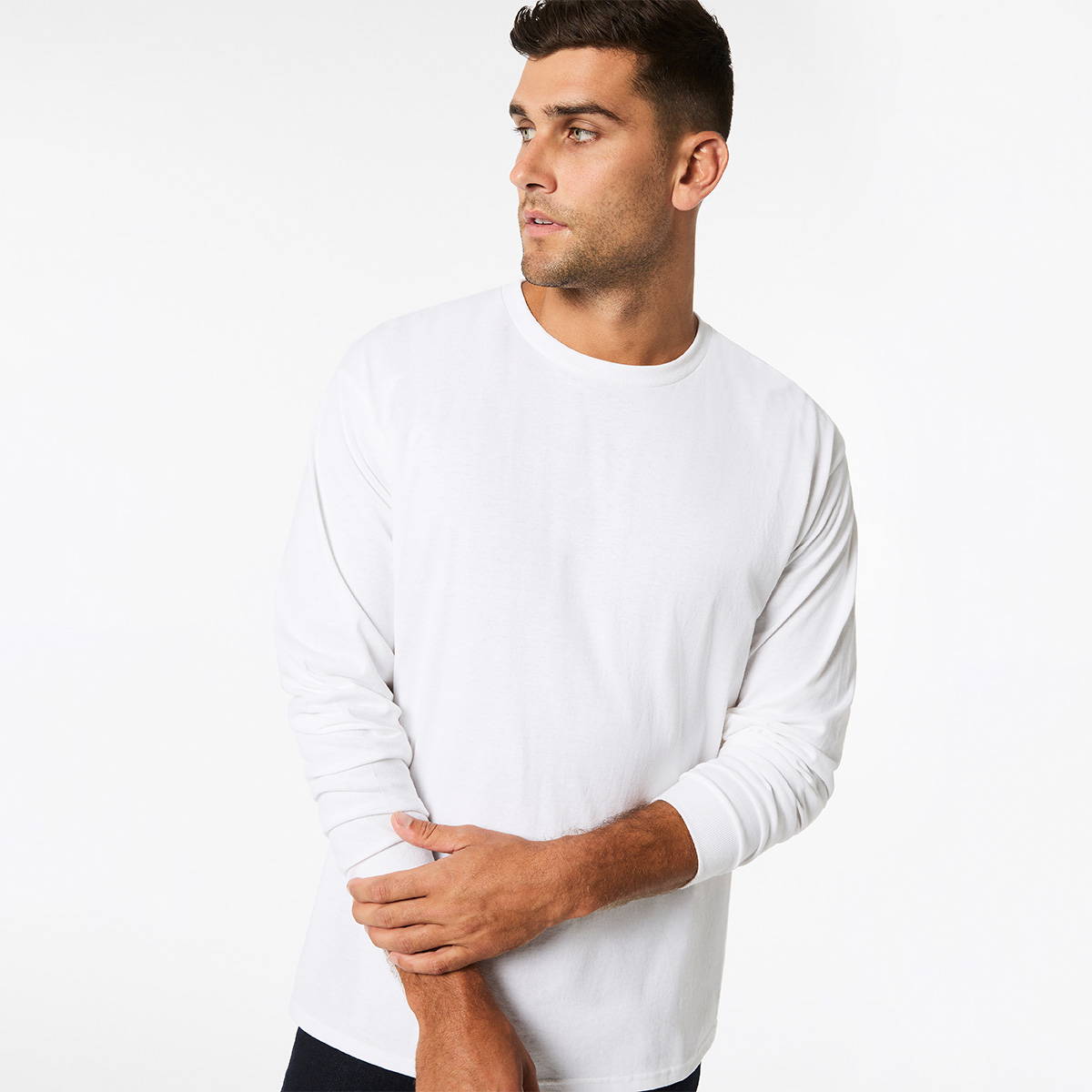 The shirt that started it all, with a classic fit, made of U.S cotton and perfectly weighted for everyday wear. The fabric is heartier and thicker than most at 203g/m², making it a natural for demanding work and play. Tapered neck and shoulders amp up the durability even more, and a giant colour palette ensures you'll find the perfect hue and an even better value.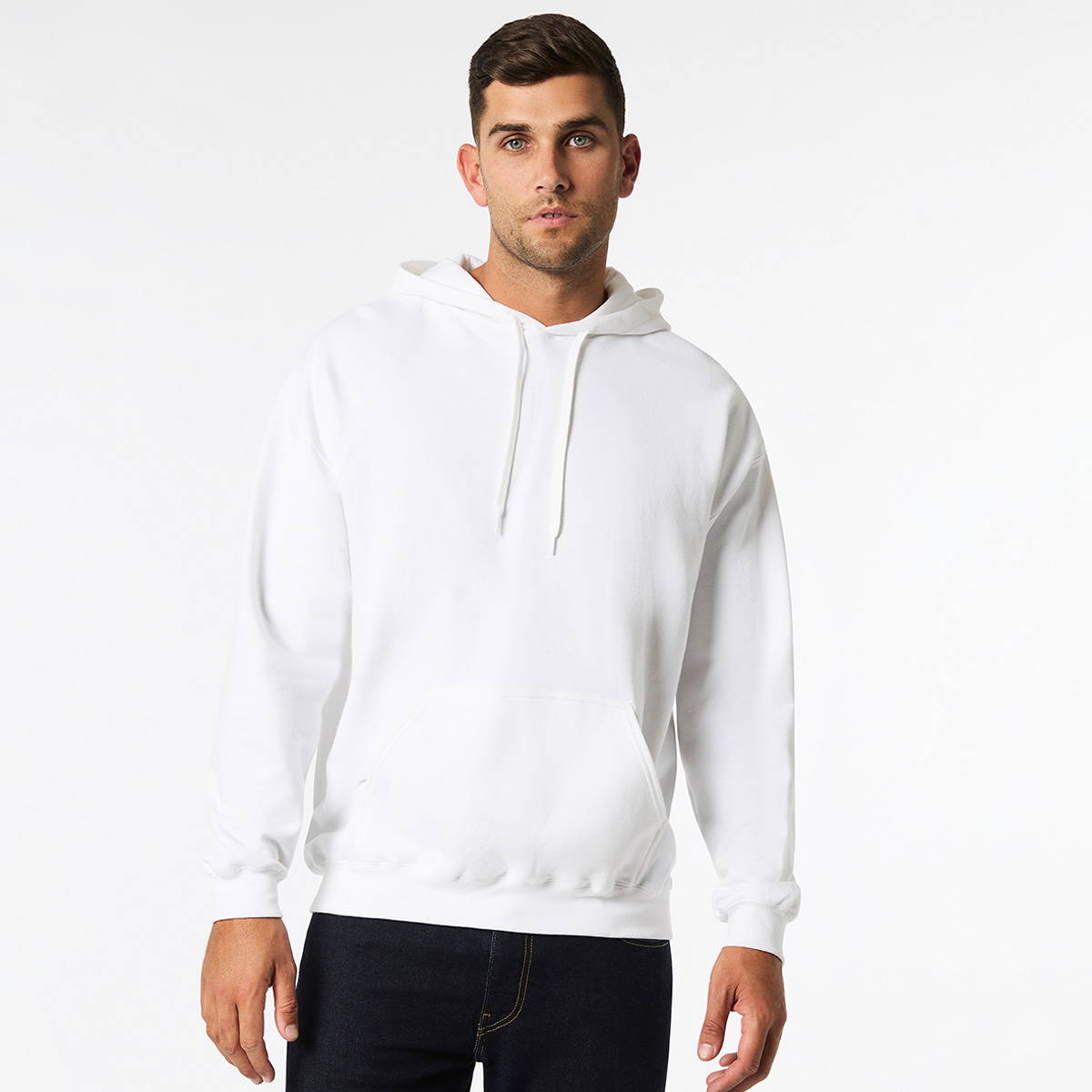 The Gildan® Softsyle® Fleece is the perfect addition to your cool weather staples. Crafted from a premium blend of 80% ring-spun cotton and 20% polyester, the SF000 (crewneck) and SF500 (Hoodie) is super soft and incredibly cosy, an ideal choice for direct-to-garment or screen printing projects. Upgrade your branding with this exceptional range that offers warmth, style and durability.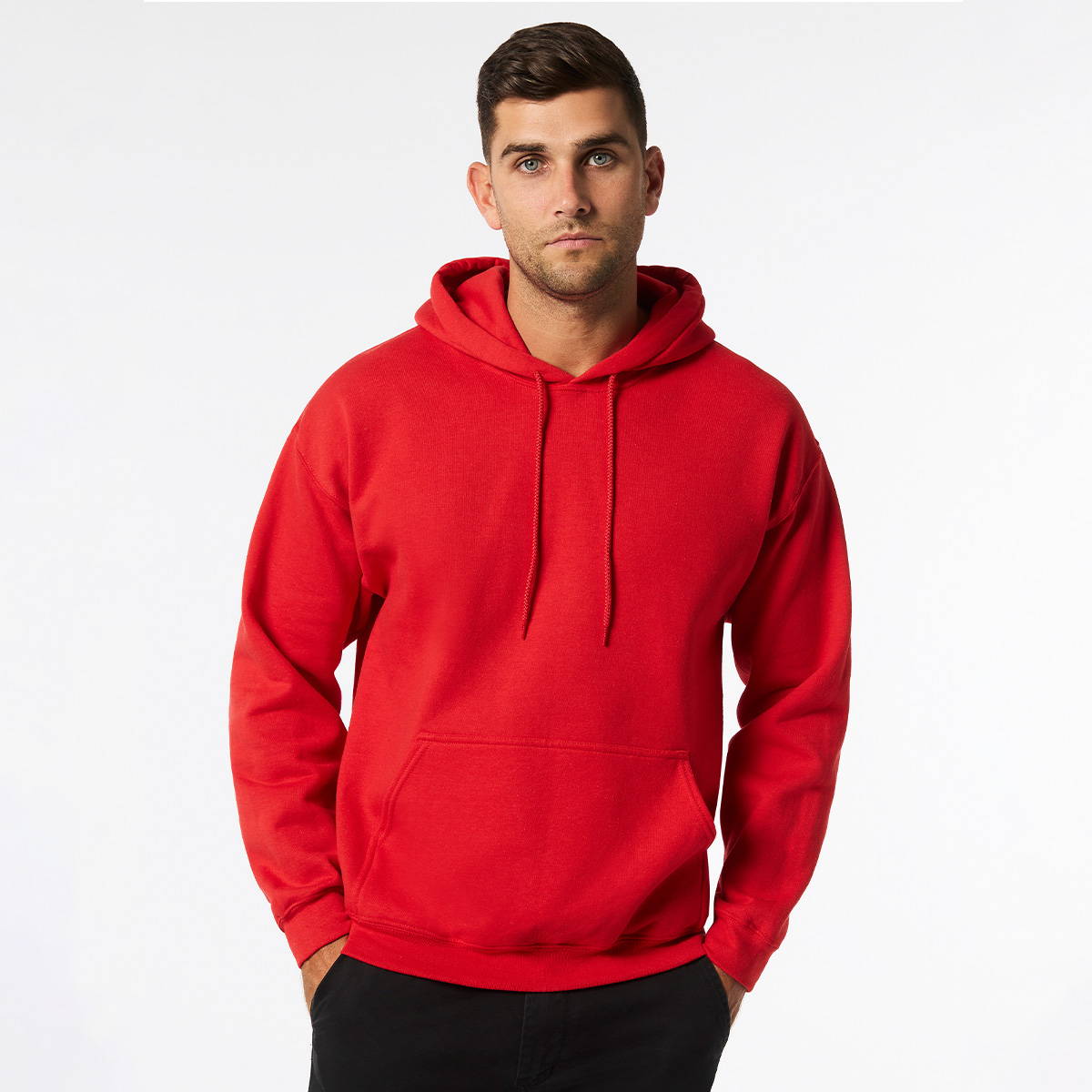 Gildan® Heavy Blend™ fights the cold weather with its thick, ultra-comfortable fabric and cozy, brushed interior. The 50% U.S cotton / 50% polyester air jet (to prevent pilling) yarn feels soft like good fleece should and double needle stitching provides added durability. Plus, the fabric is pre-shrunk to retain its comfortable fit. It's the timeless classic look that everyone loves.
Style & Colour Guide 2023
With an array of styles, colours, silhouettes—and an impressive palette of 157 colours to choose from—no matter what you're looking for, you're sure to find it in the Gildan® line. Designed with decorators in mind, the only limit is your creative imagination. Thanks to the Gildan Style & Colour Guide, matching your customers with precisely the right, look, size and fit in our always-expanding collection of eye-catching hues, has never been easier.